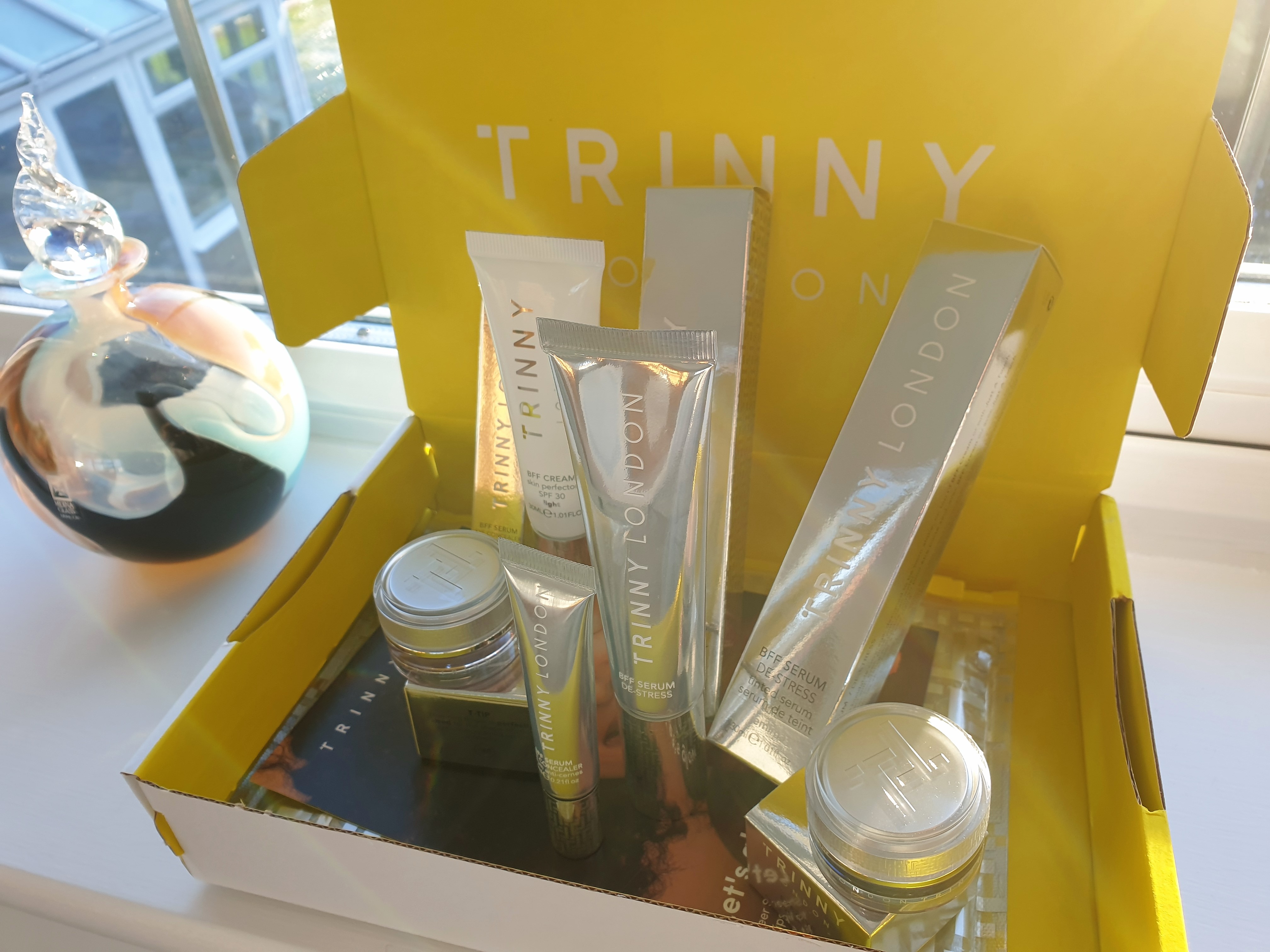 Mature skin loves to be nourished - my make up and skincare saviours are perfect when your usual favourites don't do the job any longer. They all hydrate and nourish, for healthy glowing skin that looks naturally beautiful.

Trinny London BFF Serum Eye Concealer - buildable, moisturising and gently reflective, this concealer is a good place to start with Trinny's new range. It contains Hyaluronic acid, Vitamin C and a peptide complex that promises to boost circulation and reduce shadows. It doesn't 'sit' in wrinkles and gives a real WOW when used in the little corner between eye and nose. This area can look shadowy when collagen production drops, post menopause. Available in 12 shades. Worldwide shipping.

What else to try? Trinny's eye colours, they blend in seconds and smooth out skin that looks a little uneven or crepey. Next on my list is the Miracle blur - news to follow!
https://trinnylondon.com/us/products/bff-eye £26.00
L'Oreal Clinically Proven Lash Serum - Eyelashes can get sparse if you're over 50, and can grow in odd directions. I've used this serum for 3 weeks now and there's a noticeable difference in the length and quantity of lashes. I still have the weird two that grow sideways on my lower lash line, but another couple of weeks should see them drop and regrow. The brush has a quick & easy twist base. Apply twice a day. Can be used under mascara - speaking of which - My no.1 is Max Factor MasterpieceMax: silky smooth, sweeps on like a dream to lengthen the straggliest lashes without clumping.
https://www.loreal-paris.co.uk/lash-serum/clinical... £14.99 (price may vary)
Wild Fern's Manuka Honey Refeshing Facial Wash - a gentle foam wash that retains skin's natural oils: which is so important for mature skin. It cleanses light make- up with the antibacterial, antioxidant properties of Manuka Honey. My family have found it's soothing for all skin types, including rash-prone and irritated skin. Wild Ferns is a New Zealand company, products are available online and in health shops. There's a LOT to choose from!
https://www.wildferns.co.uk/shop/face/wild-ferns-m... £9.99
Rio Rosa Mosqueta Rosehip Seed Oil - Whenever customers or clients ask me how to rescue skin that looks suddenly older, I've recommended this facial oil. Now an award winner, this natural cold-pressed oil contains Essential Fatty Acids and vitamins A, C and E. It rejuvenates with a couple of drops and works magically for dry skin, scars (including blemish scars), wrinkles and stretch marks. I use it alone as a last treat before bed, added to other products e,g. moisturiser, make up, or under make up if skin feels 'tight' or dry. It gives a dewy glow to mature skin. I find a bottle lasts about 9 months.
https://riorosa.co.uk/products/rosehip-seed-oil £11.99

Elemis Ultra Smart Pro-Collagen Aqua Infusion Mask - excellent for dry, dehydrated skin and to smooth wrinkles. Mature skin struggles to retain moisture and this mask increases hydration for 24 hours. It also works to improve the appearance of deep lines, firmness and elasticity. Independent client trials confirm skin looked more luminous, smooth, even and reduced wrinkles. It dramatically improved my dehydrated 'lockdown' skin and left it feeling fabulous. The gel is cooling and has a clean, light scent. Use 3 times a week.
https://uk.elemis.com/ultra-smart-pro-collagen-aqu... £120
AVEDA Phomollient Styling Foam - Literally weightless hair styling without chemical propellants. The foam contains plant and flower essences plus soya oil to nourish mature hair and create body and shine. A good tip for fine or thinning hair is to use 1 pump on the roots of dry hair to give root lift. Massage gently where needed until the foam is nearly dry to make hair look thicker - refresh the lift with damp fingers as needed. 1 bottle of this has lasted nearly a year, and Aveda also do a refill. Vegan.
https://www.aveda.co.uk/product/17774/17164/stylin... From £9.00
And, just so you know: I purchase all products that I review. None are freebies from the companies featured.